Main content starts here, tab to start navigating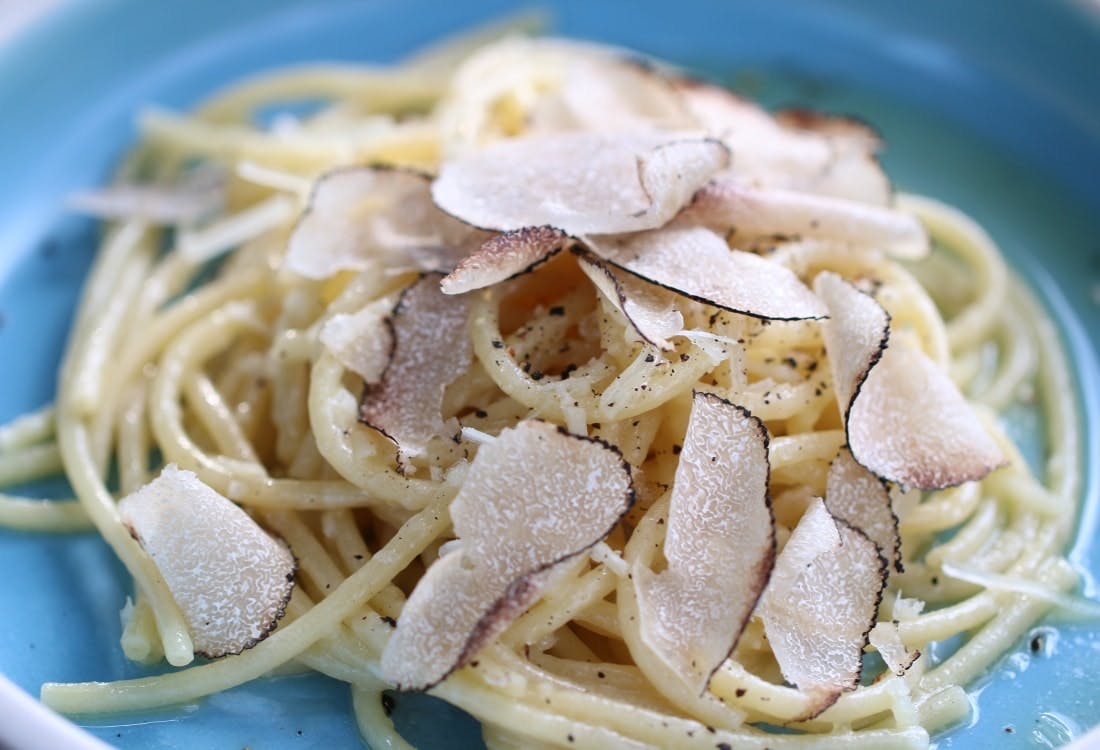 Slide 1 of 12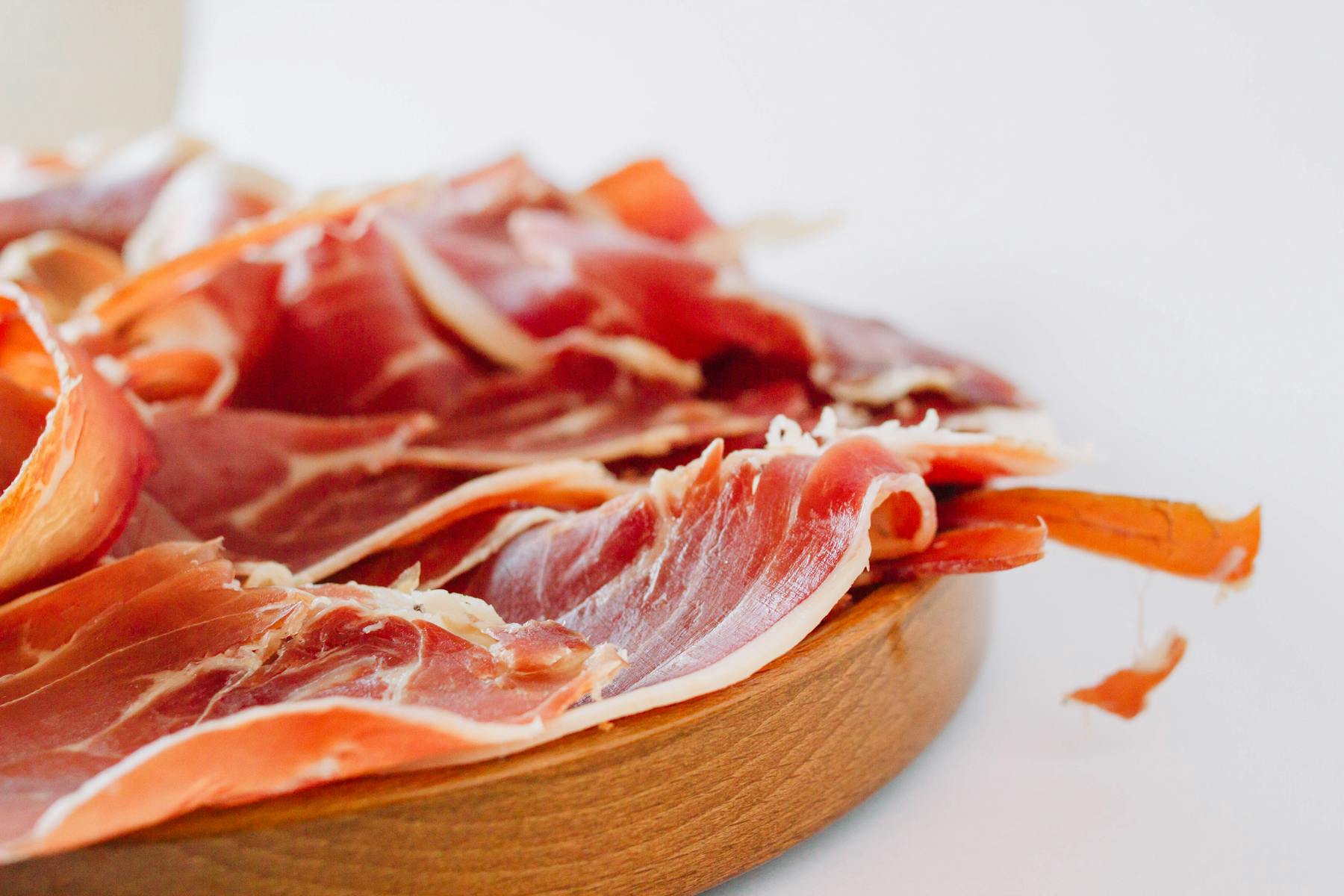 Slide 2 of 12
Slide 3 of 12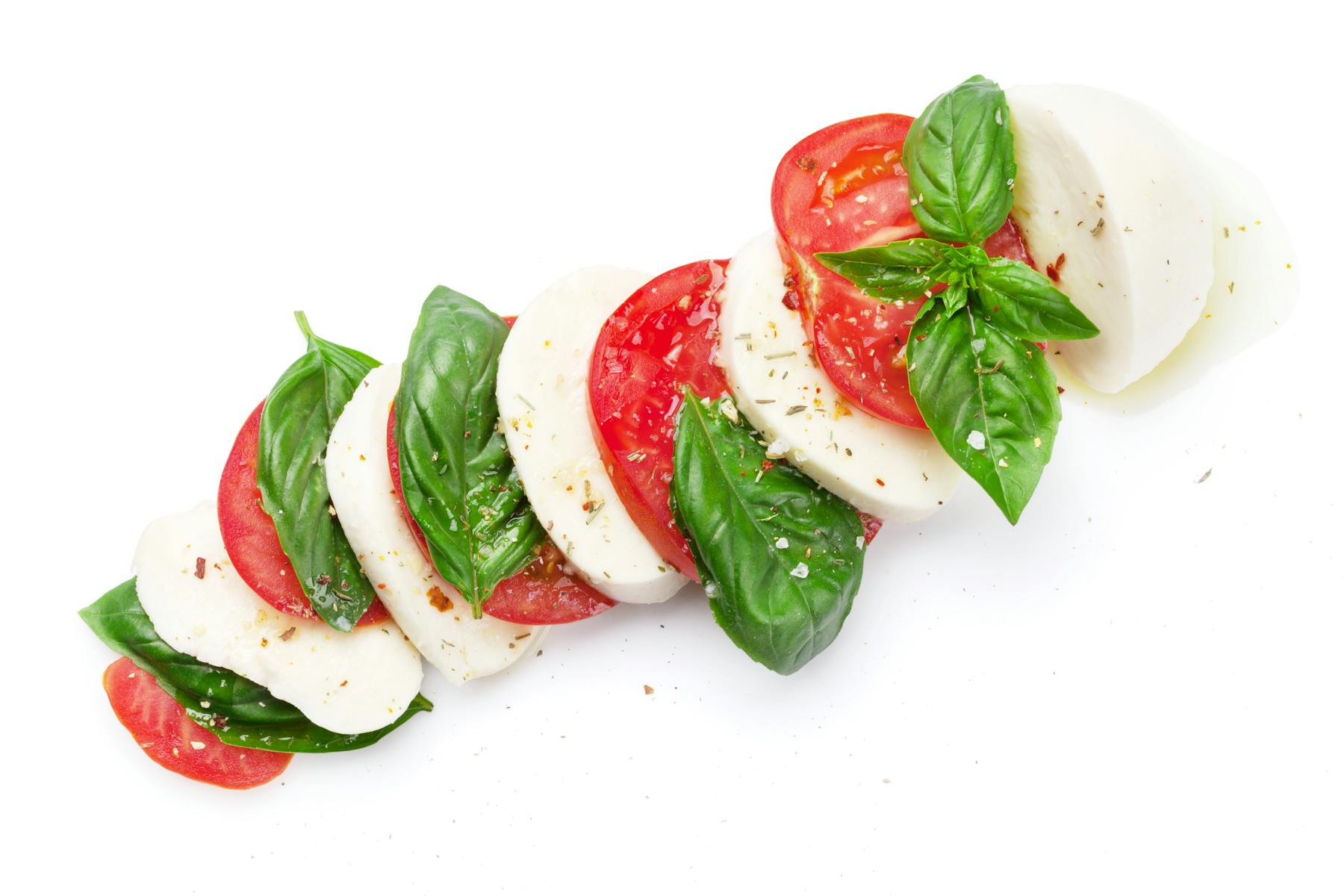 Slide 4 of 12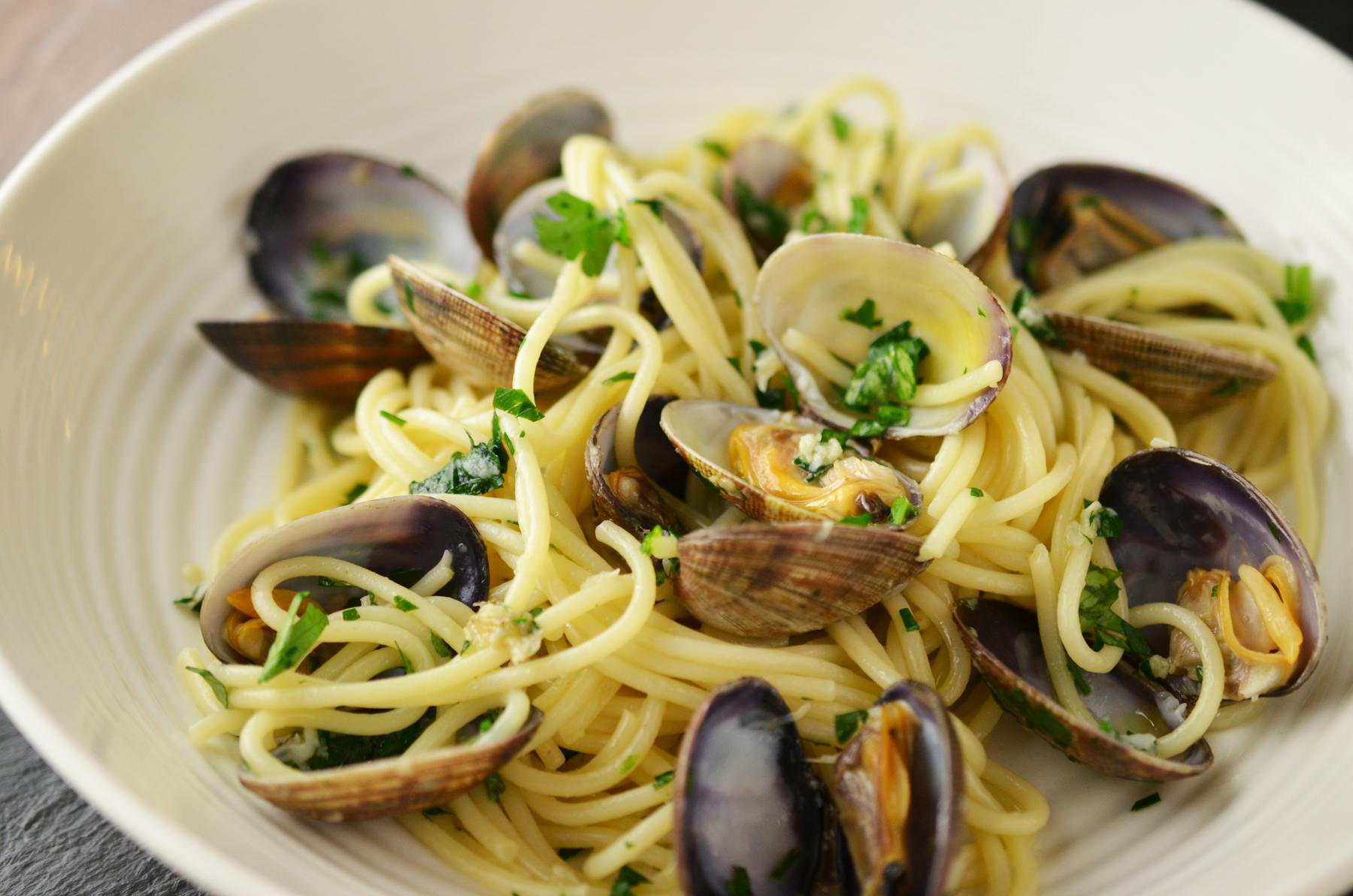 Slide 5 of 12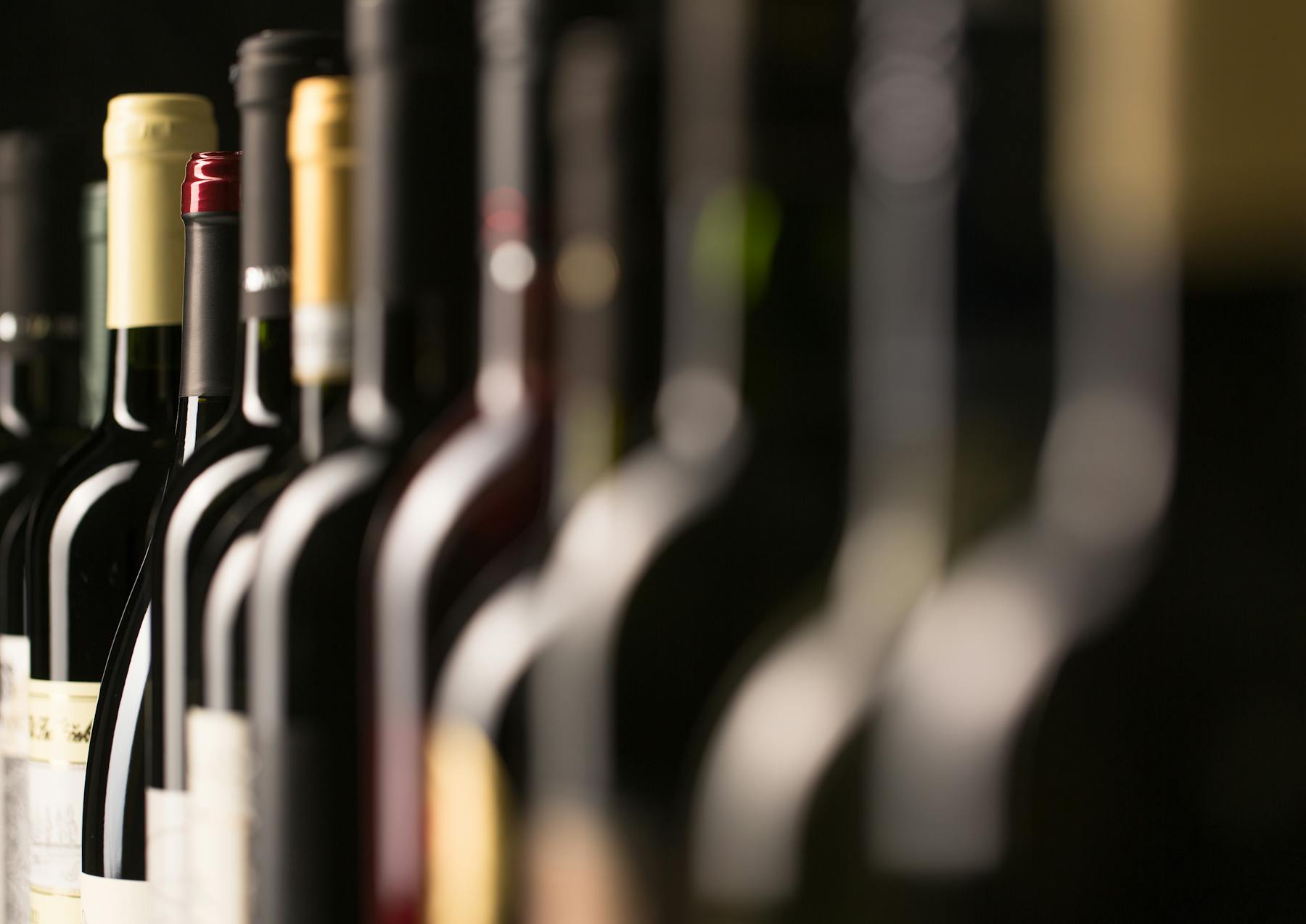 Slide 6 of 12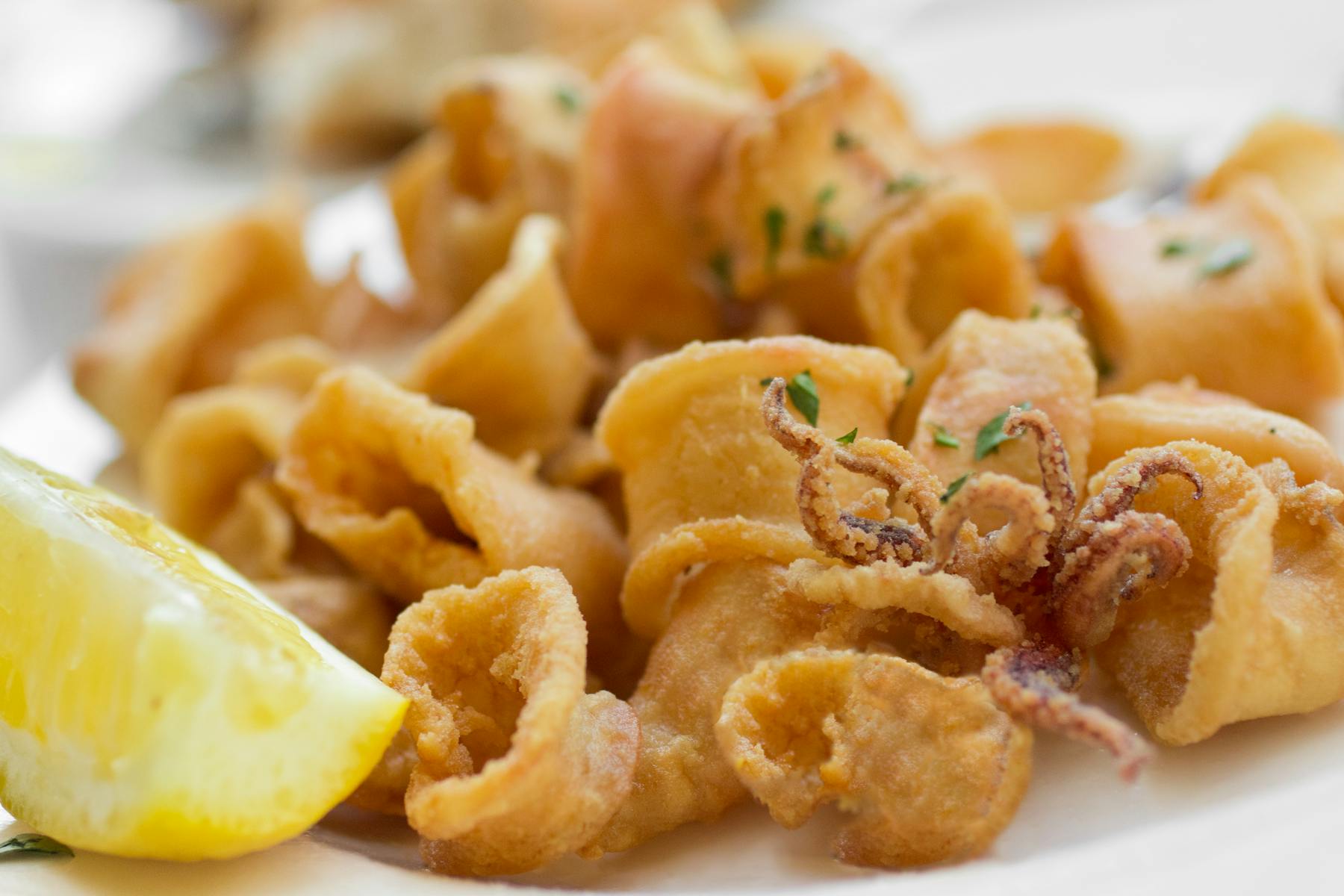 Slide 7 of 12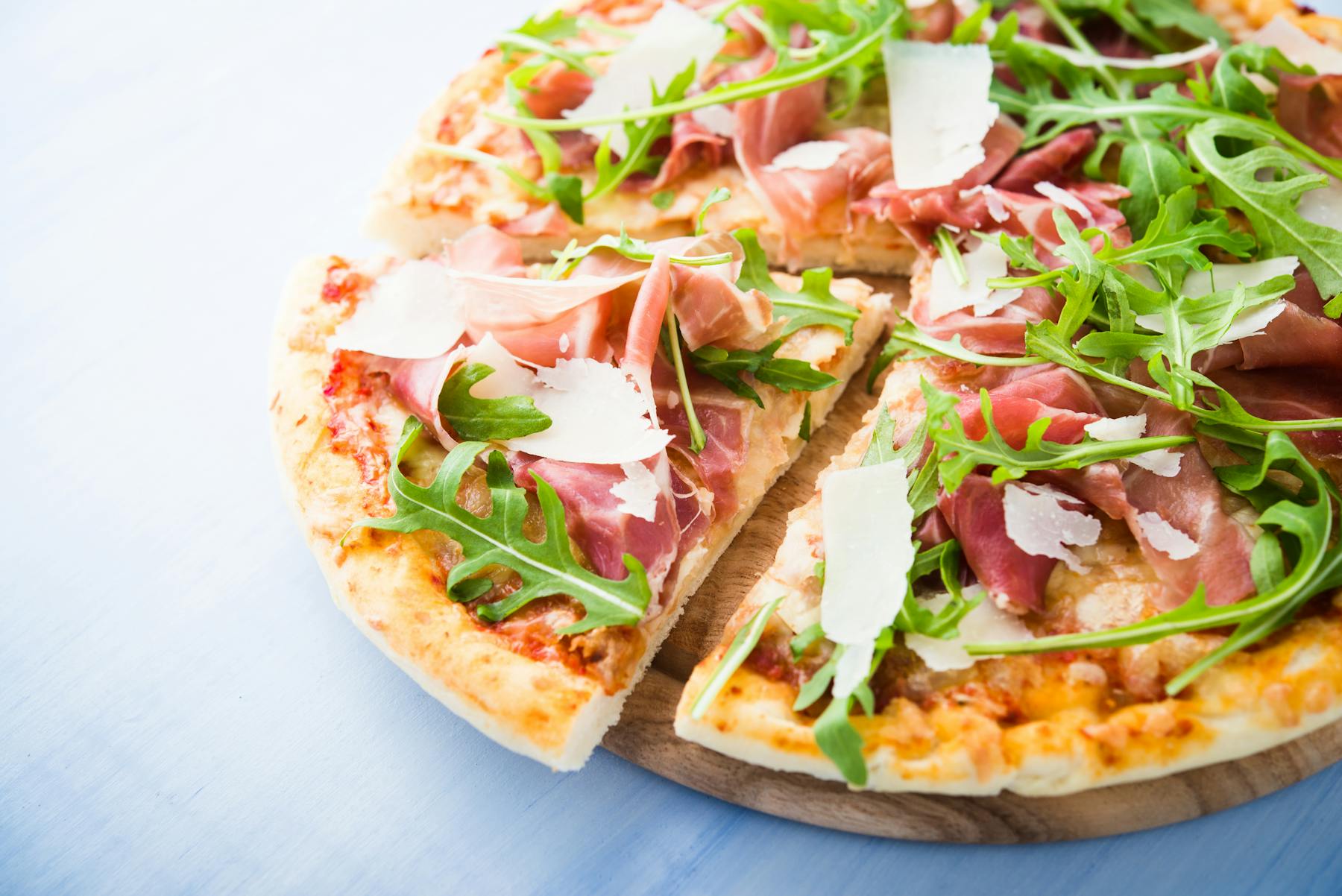 Slide 8 of 12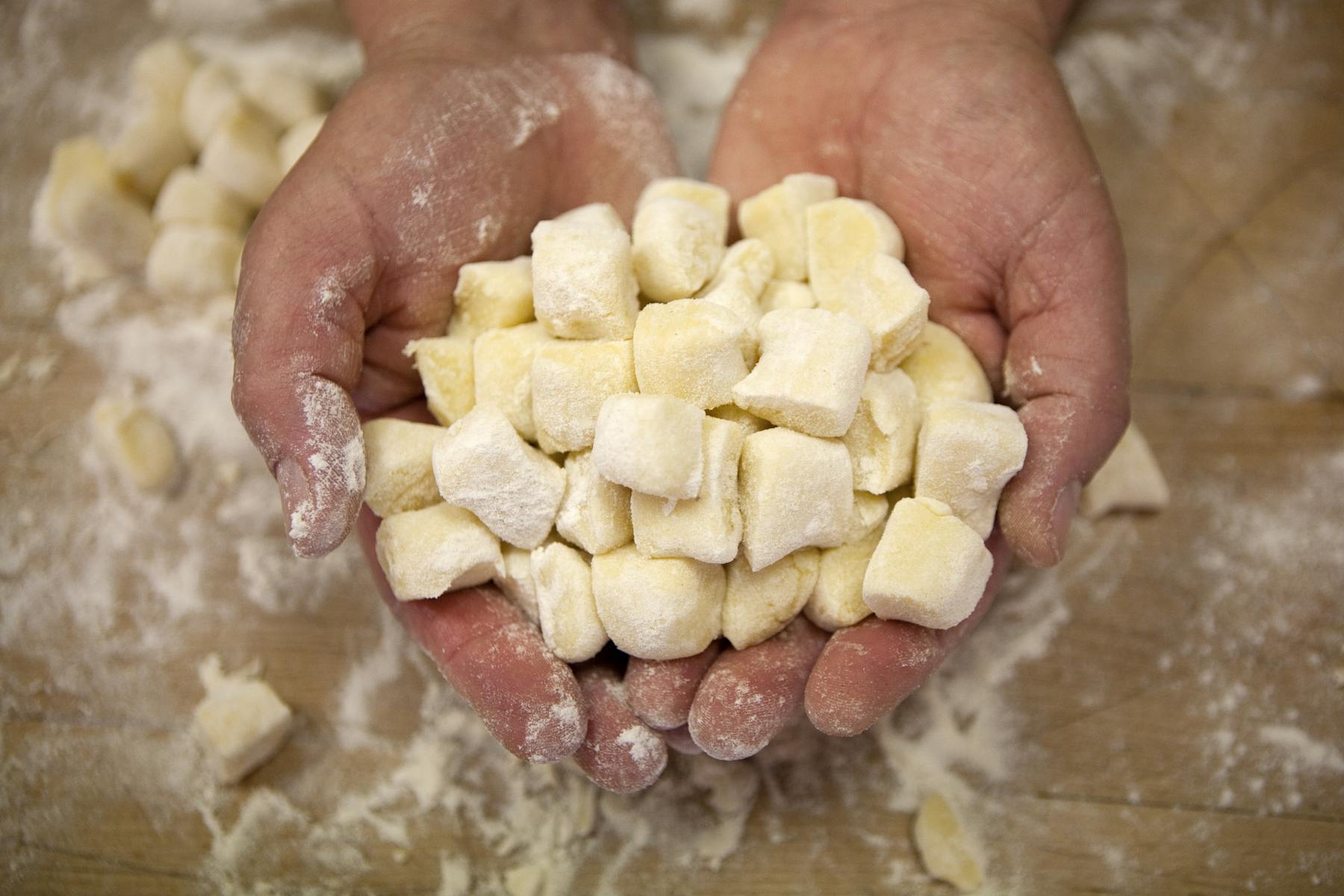 Slide 9 of 12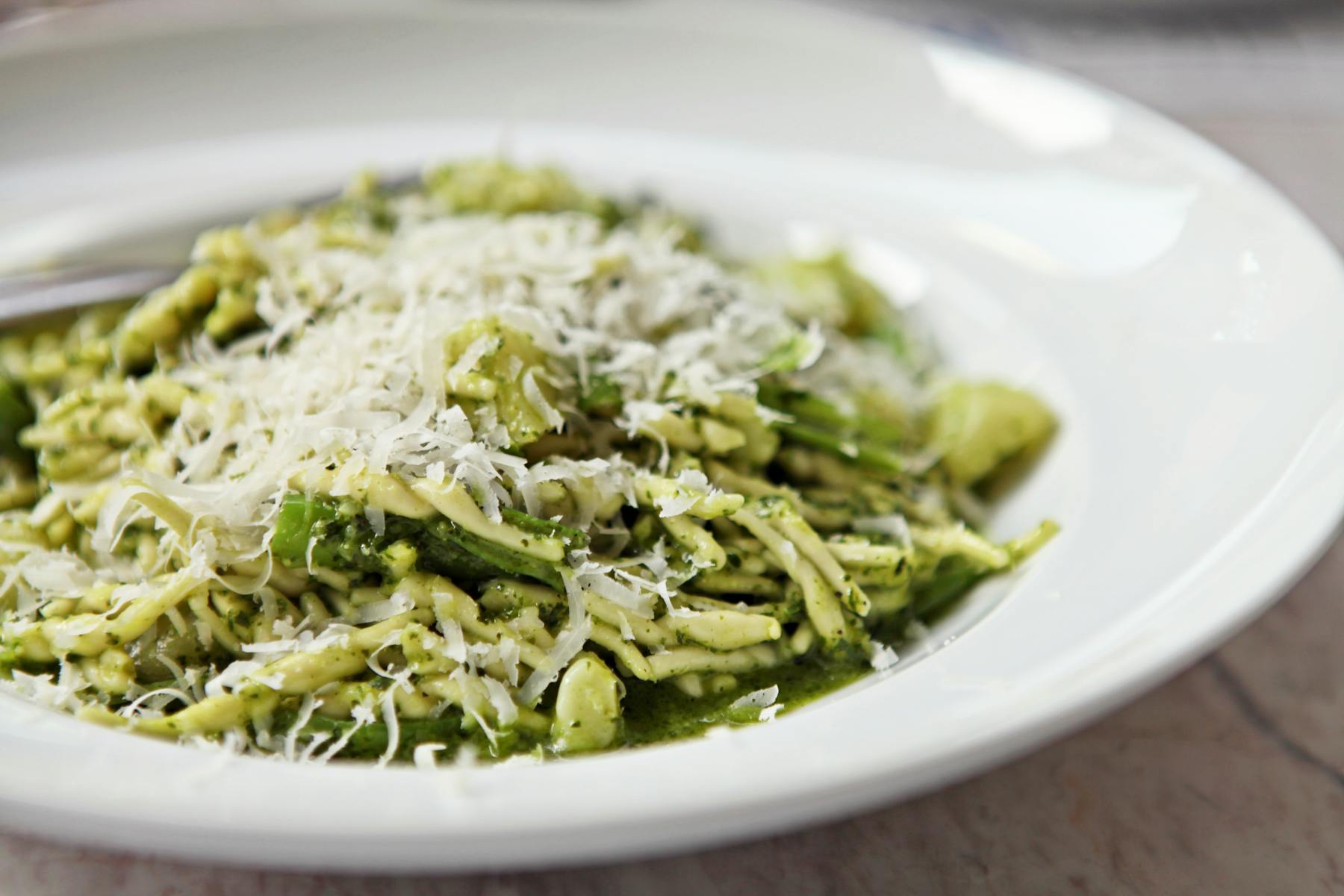 Slide 10 of 12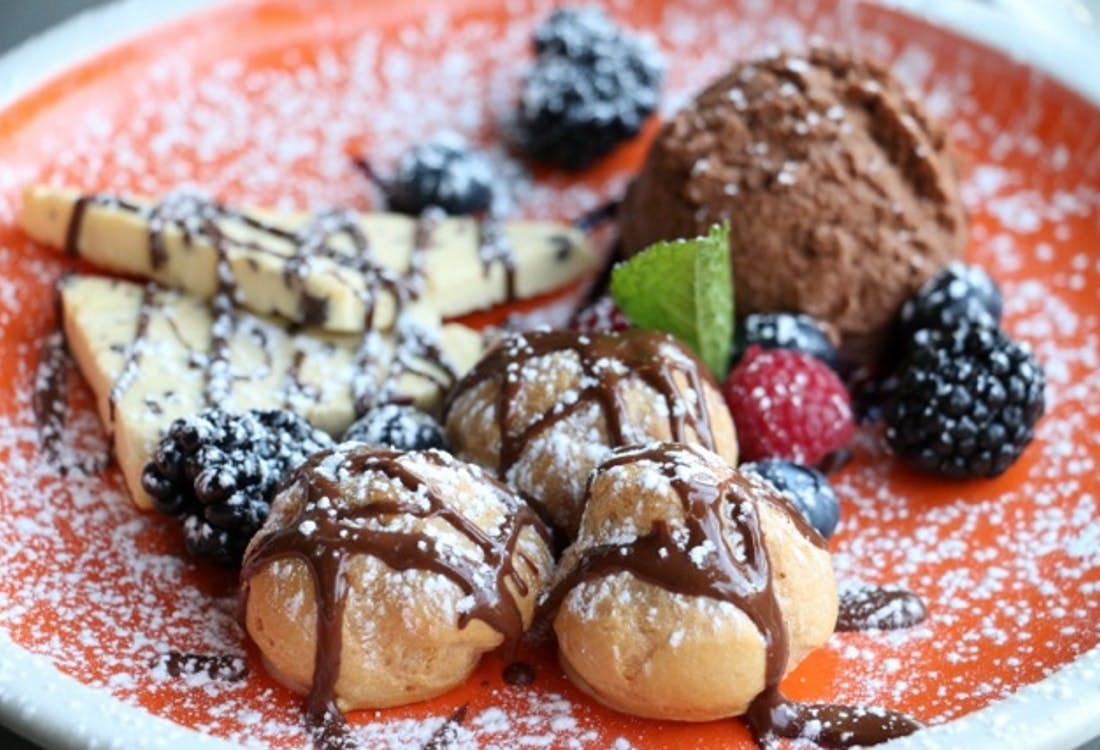 Slide 11 of 12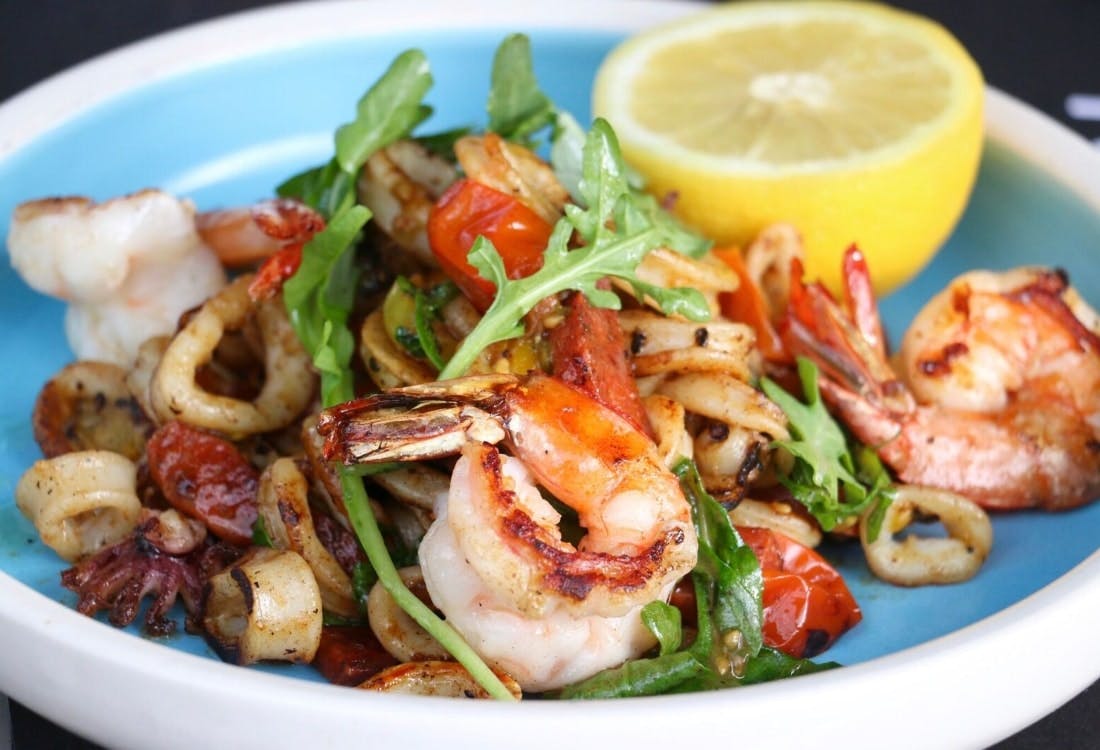 Slide 12 of 12
Antipasti
Pane

Fresh grilled Tuscan garlic bread & EVOO

$13

vegetarian

Cozze

Steamed mussels & sambuca tomato broth with Tuscan bread

$19

Manzino

Thinly sliced grilled Filet Mignon, shaved asiago & EVOO

$25

Carpaccio Bue

Thinly sliced beef tenderloin, arugula, capers, grana & EVOO

$21

Ceviche

Shrimp, tomatoes, cucumbers, onions, cilantro, lemon-lime juice & homemade chips

$19

Salumi & Formaggi Misti

Assorted Italian salamis & cheeses with fig jam, olives & baguette

$27

Contadina

Eggplant, artichokes, bell peppers, zucchini, olives, onions & warm goat cheese

$17

vegetarian

Bruschetta

Thin homemade focaccia, heirloom cherry tomatoes, garlic, basil & EVOO

$16

vegetarian

Bresaola

Thinly sliced cured Wagyu beef, arugula, grana & EVOO

$23

Bistecca

Filet mignon tartar, quail egg, olives, capers, onions, cornicion, EVOO & crostini

$27

Caprese

Vine ripe tomatoes, buffalo mozzarella, basil & EVOO

$19

vegetarian

Prosciutto & Jamon

Assorted Italian Prosciutto & Spanish Jamon & baguette

$27

Calamari

Grilled calamari, shrimp, chorizo sausage, arugula & heirloom cherry tomatoes

$24

Burrata

Burrata cheese, arugula, heirloom cherry tomatoes & EVOO

$21

vegetarian

Tonno

Ahi tuna tartar, shallots, capers, Italian parsley, EVOO & crostini

$22

Fornarina

Thin crust filled with robiola cheese & white truffle oil

$17

vegetarian

Anelli

Lightly fried calamari, artichokes, zucchini, tartar sauce & marinara sauce

$19

Salmone

Wild Norwegian sushi grade salmon carpaccio, watercress, endive, lemon, EVOO & crostini

$21

Olive & Grana

Castelvetrano olives, Spanish olives, Reggiano cheese & baguette

$16

vegetarian

Gamberetti

Grilled shrimp, heirloom cherry tomatoes, garlic, thyme & EVOO

$23

Rollino

Hand rolled crust, wild mushrooms, smoked mozzarella & arugula

$17

vegetarian

Crostino

Tuscan bread, prosciutto, melted mozzarella & clarified sage butter

$18

Peregrino

Grilled mini free-range Iberico sausages & four cheese polenta

$22

Bacio

Thinly sliced, grilled Colorado lamb, shaved pecorino & white truffle oil

$25

Rosmarino

Thin homemade focaccia, rosemary & EVOO

$10

vegetarian

Pane & Formaggio

Thin homemade focaccia, mozzarella & EVOO

$14

vegetarian
Insalate
Asiago

Arugula, pancetta, pears, asiago cheese & lemon vinaigrette

$16

Estiva

Butter lettuce, apples, dolcelatte cheese, caramelized walnuts & EVOO

$16

vegetarian

Bietole

Mixed greens, red & golden beets, goat cheese, lemon vinaigrette & balsamic

$16

vegetarian

Colorata

Arugula, radicchio, Belgium endive, shaved grana & balsamic vinaigrette

$16

vegetarian

Fresca

Watercress, endive, fennel, radishes & lemon vinaigrette

$16

vegetarian

Arugula

Arugula, grilled artichokes, shaved grana & EVOO

$16

vegetarian

Mediterranea

Romaine, tomatoes, cucumber, kalamata olives, feta & lemon vinaigerette

$16

vegetarian

Cesare

Romaine, homemade focaccia croutons & anchovy dressing

$16

Mista

Mixed greens & lemon vinaigrette

$14

vegetarian
Minestre
Minestrone

Fresh seasonal vegetables & vegetable broth

$15

vegetarian

Stracciatella

Fresh spinach, egg drop & vegetable broth

$15

vegetarian
Paste
Spaghetti

Homemade meatballs & tomato sauce

$24

Fettuccine

Egg ribbon pasta, salmon, peas, lemon zest & light brandy-cream sauce

$26

Carbonara

Spaghetti, guanciale, eggs, pecorino & light white wine cream sauce

$24

Puttanesca

Penne, olives, roasted tomatoes, capers, anchovies & spicy tomato sauce

$23

Cacio & Pepe

Bucatini, pecorino, black pepper & EVOO

$21

vegetarian

Orecchiette

Ear shaped pasta, broccolini, sausage, shaved pecorino & EVOO

$25

Tarozzi

Homemade pasta filled with goat cheese, spinach & tomato sauce

$27

vegetarian

Rigatoni

Large tube pasta, wild mushrooms, shallots & light pink cream sauce

$25

vegetarian

Ravioli

Homemade pasta filled with veal, ricotta cheese & sage-butter sauce

$29

Trofie

Ligurian pasta, heirloom cherry tomatoes, asparagus, pine nuts & pesto

$24

vegetarian

Penne

Small tube pasta, eggplant, fresh mozzarella & tomato-basil sauce

$23

vegetarian

Gnocchi

Homemade potato dumplings, veal & beef ragu

$27

Garganelli

Small tube pasta, prosciutto, asparagus & light cream pink vodka sauce

$25

Capellini

Angel hair pasta, heirloom cherry tomatoes, basil, garlic & EVOO

$21

vegetarian

Vongole

Linguine, manila clams, garlic & white wine sauce

$32

Boscaiola

Porcini fettuccine, wild mushrooms, garlic & EVOO

$27

vegetarian

Farfalle

Bow-tie pasta, chicken, shallots, ricotta salata & creamy sun-dried tomato pesto

$24

Campanelle

Bell-shaped pasta, chicken, sun-dried tomatoes, asparagus & light cream sauce

$24

Pappardelle

Broad ribbon pasta, braised lamb ragu', fava beans, cinnamon & light cream

$27

Linguine

Thin flat pasta, mixed seafood & spicy tomato sauce

$38

Fusilli

Curly pasta, artichokes, leeks, wild mushrooms, garlic, ricotta salata & EVOO

$25

vegetarian

Chitarra

Long, narrow pasta, shrimp, arugula, roasted tomatoes & white wine sauce

$35

Bucatini

Long, hollow pasta, guanciale, pecorino & spicy tomato sauce

$24
Risotti
Bosco

Arborio rice, wild mushrooms, mascarpone, grana & truffle oil

$29

vegetarian

Vegetali

Arborio rice, asparagus, roasted tomatoes & melted dolcelatte cheese

$25

vegetarian

Gamberi

Arborio rice, shrimp, zucchini, lemon zest & EVOO

$33

Salsiccia

Arborio rice, sausage, onions & light saffron sauce

$28
Secondi
Capesante

Grilled U10 scallops, EVOO & herbs with asparagus

$54

Pollo

Grilled free-range chicken breast, rosemary & EVOO with roasted potatoes

$39

Melanzane

Eggplant parmigiana, drizzled with pesto with mashed potatoes

$34

vegetarian

Agnello

Grilled Colorado lamb chops, EVOO & herbs with roasted potatoes

$65

Grigliata

Grilled Italian sausage & spicy marinara sauce with polenta

$39

Salmone

Grilled wild Norwegian salmon & herb-lemon vinaigrette with quinoa

$42

Gamberoni

Grilled large prawns, thyme & EVOO with quinoa

$54

Lasagna

Beef & veal ragu', mushrooms & mozzarella with mashed potatoes

$34

Milanese

Breaded free range chicken breast, heirloom tomatoes & grana with mixed greens

$39

Scaloppine

Veal top round, lemon, caper, white wine sauce with spinach

$42

Cioppino

Mixed seafood & spicy tomato broth with Tuscan bread

$54

Parmigiana

Breaded free-range chicken breast, mozzarella & tomato sauce with spinach

$39

Verdure

Your choice of three contorni

$34

vegetarian

Ribeye

Grilled bone-in "Cowboy Cut" 18oz. EVOO & herbs with roasted potatoes

$65

Filet Mignon

Grilled boneless 8oz. EVOO & herbs with roasted potatoes

$54
Contorni
Cavolini

Sautéed brussel sprouts & EVOO

$15

vegetarian

Funghetti

Sautéed wild oyster, shiitake & button mushrooms, garlic, parsley & EVOO

$15

vegetarian

Carciofi

Grilled, marinated artichoke hearts & EVOO

$15

vegetarian

Patate

Roasted potatoes, rosemary & EVOO

$15

vegetarian

Puree Di Patate

Mashed potatoes

$15

vegetarian

Spinaci

Sautéed baby spinach, garlic & EVOO

$15

vegetarian

Asparagi

Sautéed asparagus & EVOO

$15

vegetarian

Broccolini

Sautéed broccolini, garlic & EVOO

$15

vegetarian

Quinoa

Fava beans, asparagus, sun dried tomatoes, garlic & EVOO

$15

vegetarian

Patate Fritte

French fries

$15
Pizze Rosse
Salame

Tomato sauce, mozzarella & spicy pepperoni

$22

Margherita

Tomato sauce, mozzarella & fresh basil

$19

vegetarian

Polpetta

Tomato sauce, mozzarella & sliced homemade meatballs

$23

Prosciutto

Tomato sauce, mozzarella, prosciutto, arugula & shaved grana

$26

Spagnola

Tomato sauce, mozzarella, chorizo, avocado, red onions, jalapeno & fresh cilantro

$24

Marinara

Tomato sauce, anchovies, oregano & garlic

$19

Napoletana

Tomato sauce, fresh mozzarella & anchovies

$21

Funghi

Tomato sauce, mozzarella, wild mushrooms & fresh basil

$23

vegetarian

Quattro Stagioni

Tomato sauce, mozzarella, ham, artichokes, wild mushrooms & olives

$24

Parmigiana

Tomato sauce, mozzarella, eggplant & fresh basil

$21

vegetarian

Capricciosa

Tomato sauce, mozzarella, ham, hard-boiled egg, wild mushrooms & olives

$23
Pizze Bianche
Canazei

Mozzarella, dolcelatte cheese, pears, walnuts & fresh sage

$23

vegetarian

Capra

Pesto, mozzarella, grilled artichokes, sun dried tomatoes, goat cheese & pine nuts

$22

vegetarian

Greca

Mozzarella, fresh tomatoes, kalamata olives, artichokes, fresh basil & feta

$21

vegetarian

Bormio

Mozzarella, kalamata olives & arugula

$19

vegetarian

Valtellina

Mozzarella, robiola, bresaola, arugula & drizzled balsamic

$23

Frescomare

Cilantro pesto, fresh mozzarella, grilled shrimp & avocado

$27

Pollo

Pesto, mozzarella, roasted chicken & wild mushrooms

$23

Mattina

Mozzarella, prosciutto, sunny-side up egg, roasted tomatoes & fresh basil

$25

Formaggi

Mozzarella, fontina, dolcelatte, asiago & fresh basil

$21

vegetarian

Salsiccia

Mozzarella, ground sausage, braised fennel, raisins & pine nuts

$22

Pomodori

Mozzarella, fresh tomato, red onion, sun-dried tomatoes & fresh basil

$21

vegetarian
Aperitiv
ACQUOLINA SPRITZER

Aperol, House Made Limoncello, Lime Juice, Prosecco & Soda 1

$16

ACQUOLINA MIMOSA

Belvedere Pink Grapefruit, Mandarin Puree, Bellini mix & Prosecco 1

$16

SICILIANCELLO

Averna, House Made Limoncello, Orange Blossom Water & Angostura

$16
Gin
GLASS SLIPPER

Hendrick's, Elderflower Liqueur, Lime Juice, Mint & Cucumber

$17

HIBISCUS G & T

Plymouth Gin, Hibiscus, Jack Rudy Tonic & Soda

$16

ITALIAN VESPAR

Malfy's Limone Gin, Tito's & Del Professore Vermouth

$16

LUCKY 7

Roku Gin, Gran Marnier, Monte Negro & Ginger Liquer

$17

TRIPLE LUX

Big Gin, Lillet Blanc, Cointreau, Lime Juice & Luxardo Cherry

$16
RUM/CACHACA
LAVENDER MOJITO

Don Q, House Infused Lavender Syrup, Limes, Mint & Soda

$17

TROPICALE

Ciroc Pineapple, Pink Pigeon Rum, Orange, Grapefruit & Lemon Juice

$17

CAIPIRINHA

Cachaca Sixty One, Muddled Lime & Orange

$16
TEQUILA/MEZCAL
WATERMELON MARGARITA

Exotico Silver, Cointreau, House Mix & Muddled Watermelon

$18

MORADO

Suerte Blanco, Lavender & Lime Juice

$16

SUMMER STORY

Espolon Blanco, Strawberry Shrub, Lillet & Luxardo Bitter Bianco

$17

PALOMA ITALIANA

Casamigos Blanco, Campari, Grapefruit Juice, Lime Juice & Agave

$16

COOL & SPICY MARGARITA

Espolon B, Cointreau, House Mix, Cucumber, Jalapeno & Soda

$17

OAXACA

Vida, Cactus Flower, Elderflower Tonic, Lime Juice &Cucumber/Habanero Syrup

$18
VODKA
HOUSE INFUSED MARTINI

Peach, Pear, Pineapple/Cherry or Lychee!

$16

BLUEBERRY MINT MARTINI

St. George, Blueberry Mint Syrup, Cointreau & Lemon Juice

$17

ACQUOLINA COSMO

Kettle Citron & Orange, Cointreau, Lime Juice & Cranberrry

$16

FARFALLA

Figenza Fig, Pomegranate Liqueur, Elderflower Liqueur & Prosecco

$17

BUBBLING MARIO

Russian Standard, Campari, Prosecco, Orange Juice & Agave

$16

VERDOLINO

Effen Cucumber, Midori, Lemon juice & Muddled Basil

$17

PEAR MULE

Grey Goose Pear, Lime Juice & Fever Tree Ginger Beer

$16
WHISKEY/SCOTCH/BOURBON/COGNAC
NEW FASHIONED

Woody Creek Rye, Muddled Luxardo Cherry, Lemon & Orange

$18

PAPER PLANE

Buffalo trace, Campari, Amaro Nonino & Lemon Juice

$17

DEAD MAN'S BOOTS

Highwest Rendezvous Rye, Milagro Repo, Ginger Beer & Lime

$19

BLACK MANHATTAN

Woodford Reserve, Averna & Walnut Bitters

$17
Sparkling
Prosecco Tullia Veneto N.V.

$13

Contadi Castaldi Franciacorta Brut Lombardia N.V.

$13

Contadi Castaldi Franciacorta Rose' Lombardia N.V.

$17

Ca'del Bosco Franciacorta Cuvee Prestige Lombardia N.V.

$21
White
Chardonnay Antinori "Bramito" Umbria 2017

$14

Chardonnay Castelfeder "Doss" Trentino - Alto - Adige 2017

$17

Chardonnay Vie Di Romans "Ciampagnis" Friuli 2015

$23

Kerner Abbazia Di Novacella Trentino - Alto - Adige Doc 2016

$13

Pinot Grigio Marco Felluga "Mongris" Friuli 2017

$13

Sauvignon Andrian "Floreado" Trentino - Alto - Adige 2016

$16

Sauvignon Venica "Ronco del Cero" Friuli 2017

$19

Sauvignon Meroi 2017 Friuli

$23

Silvia Imparato "Core" (Fiano - Greco) Campania 2016

$21

Terlan Terlaner (Pinot Bianco - Chardonnay - Sauvignon) Trentino - Alto - Adige 2017

$18
Rose
Proprieta' Seprino ''rosa Del Rosa'' 2018 Piemonte

$13
Reds
Cabernet Sauvignon Tenuta Polvaro Veneto 2016

$13

Barbera d'Asti Renato Ratti "Battaglione" Piemonte 2016

$14

Chianti Classico Monsanto Riserva Toscana 2013

$16

Pinot Noir Castelfeder "Mont Més" Trentino - Alto - Adige 2016

$16

Aglianico Silvia Imparato "Core" Campania 2015

$17

Nebbiolo Renato Ratti "Ochetti" Piemonte 2015

$18

Super Tuscan Fortulla (Cabernet Sauvignon - Cabernet Franc) Toscana 2013

$19

Pinot Noir Terlan Trentino - Alto - Adige 2017

$21

Arianna Occhipinti SP68 (Nero d'Avola - Frappato) Sicilia 2017

$23

Barbaresco Cigliuti "Vie Erte" 2015

$25

Barolo Renato Ratti "Marcenasco" 2013 Piemonte

$27

Brunello di Montalcino Argiano Toscana 2013

$29
Dessert Wines
Vin Santo Fattoria Le Pupille Toscana 2006

$12

Moscato D'Asti Michele Chiarlo "Nivole" Piemonte 2016

$13

Garganega La Cappuccina "Arzimo" Veneto 2011

$14
Sparkling
Ferrari Brut "Rose" Doc 2018 Trentino-Alto-Adige

$75

Prosecco Superiore Nino Franco Docg 2016 Veneto

$75

Bellavista "Alma Gran Cuvee" Franciacorta Brut N.V. Lombardia

$78

Ferrari Brut "Perle" Doc 2009 Trentino - Alto - Adige

$85

Contratto Blanc de Blancs Brut 2011 Piemonte

$98

Contratto For England Rose' 2011 Piemonte

$98

Ferrando La Torrazza "Erb aluce di Caluso" 2009 Piemonte

$125

Bellavista "Saten" Franciacorta Brut 2009 Lombardia

$165

Ferrari "Riserva del Fondatore Giulio Ferrari" 2001 Trentino - Alto - Aige

$175

Ca'del Bosco Franciacorta Riserva Cuvee "Annamaria Clementi" Brut 2008 Lombardia

$225

Ca'del Bosco Franciacorta Riserva Cuvee "Annamaria Clementi" Brut 2005 Lombardia

$255
Champagne
Dom Perignon Brut 2008

$495

Dom Perignon Rose 2005

$895

Veuve Clicquot Brut N.V.

$165

Veuve Clicquot "La Grande Dame" Brut" 2008

$495

Veuve Clicquot "La Grande Dame" Rose' 2004

$795

Armand de Brignac "Ace of Spades" Rose

$995

Louis Roederer "Cristal" Brut 2006

$695

Louis Roederer "Cristal" Rose' 2006

$1,495

Louis Roederer "Cristal" Rose' 2006

1.5L $2,950

Armand de Brignac "Ace of Spades" Rose'

1.5L $1,950
Rosé
Antoniolo "Bricco Lorella" 2017 Piemonte

$52

Poggerino "Aurora" Igt 2017 Toscana

$54

Purato Sicilia 2017

$56

Il Poggione Igt 2018

$58

Sesti Igt 2017 Toscana

$62

Lunae Mea Rosa Igt 2017 Liguria

$65

Rabasco "Cancelli" 2017 Abruzzo

$68

Punta Crena "Barbarossa" Igt 2016 Liguria

$75
Interesting Whites
Carricante Terre Nere "Calderara Sottana" Doc 2015 Sicilia

$98

Falanghina Feudi di San Gregorio Doc 2017 Campania

$68

Greco di Tufo Feudi di San Gregorio Docg 2016 Campania

$68

Kerner Abbazia di Novacella "Praepositus" Doc 2017 Trentino

$75

Riesling Pacher Hof Doc 2016 Trentino

$75

Roero Arneis Bruno Giacosa Docg 2017 Piemonte

$78

Sylvaner Pacher Hof Doc 2016 Trentino

$75

Trebbiano D'Abruzzo Emidio Pepe Doc 2010 Abruzzo

$125

Trebbiano d'Abruzzo Edoardo Valentini Doc 2012 Abruzzo

$145
White
Chardonnay Ettore Germano Doc 2015 Piemonte

$75

Chardonnay Terlan Doc 2017 Trentino

$85

Chardonnay Borgo del Tiglio Doc 2015 Friuli

$95

Chardonnay Meroi Doc 2016 Friuli

$105

Chardonnay Antinori "Cervaro" Igt 2016 Umbria

$115

Chardonnay Planeta Igt 2017 Sicilia

$125

Chardonnay Ronco del Gnemiz "Ronco Basso" Doc 2016 Friuli

$135

Chardonnay Isole Olena "Collezione Privata"Igt 2015 Toscana

$145

Chardonnay Meroi "Vigna Dominin" Doc 2015 Friuli

$165

Chardonnay Jermann "Dreams" Igt 2017 Friuli

$175

Chardonnay La Spinetta "Lidia" Doc 2015 Piemonte

$195

Chardonnay Miani Doc 2016 Friuli

$195

Chardonnay Gaja "Rossj-Bass" Dop 2016 Piemonte

$245

Chardonnay Miani "Zitelle" Doc 2015 Friuli

$295

Chardonnay Gaja "Gaja & Rey" Doc 2015 Piemonte

$595

Chardonnay-Sauvignon-Pinot Bianco Terlan Terlaner "Grande Cuvee" Doc 2012 Trentino

$695

Cortese Gavi La Scolca Docg 2016 Piemonte

$105

Friulano Meroi Doc 2017 Friuli

$95

Friulano Ronco del Gnemiz "San Zuan" Doc 2017 Friuli

$115

Friulano Meroi "Zitelle Pesarin" Doc 2016 Friuli

$145

Friulano Miani "Filip" Doc 2015 Friuli

$225

Gaja Ca' Marcanda "Vistamare" Igt 2017 Vermentino-Viognier-Fiano Toscana

$185

Malvasia Venica "Petris" Doc 2016 Friuli

$75

Malvasia Meroi "Zitelle Duri" Doc 2016 Friuli

$145

Pigato Punta Crena "Vigneto Ca da Rena" Doc 2016 Liguria

$78

Pinot Bianco Kaltern "Vial" Doc 2015 Trentino

$75

Pinot Grigio Livio Felluga Doc 2016 Friuli

$58

Pinot Grigio Venica "Jesera" Doc 2017 Friuli

$65

Pinot Grigio Meroi Doc 2017 Friuli

$72

Ribolla Gialla Meroi Doc 2017 Friuli

$95

Sauvignon Vie Di Romans "Piere" Doc 2016 Friuli

$78

Sauvignon Venica "Ronco delle Mele" Doc 2017 Friuli

$98

Sauvignon Ronco del Gnemiz "Salici" Doc 2017 Friuli

$115

Sauvignon Meroi "Zitelle Barchetta" Doc 2015 Friuli

$145

Sauvignon La Spinetta "Limited Edition" Doc 2015 Piemonte

$175

Sauvignon Miani "Banel" Doc 2013 Friuli

$295

Sauvignon Miani "Saurint" Doc 2015 Friuli

$295

Soave Pieropan "Calvarino" Doc 2016 Veneto

$85

Vermentino Punta Crena "Vigneto Isasco" Doc 2016 Liguria

$75
Dolcetto
Dolcetto D'Alba Poderi Colla "Pian Balbo" Doc 2016

$75

Dolcetto Dogliani Chionetti "Briccolero" Docg 2015

$65
Barbera D'alba
Paolo Scavino "Affinato in Carati" Doc 2016

$65

Aldo Conterno Langhe Freisa - Cabernet Sauvignon - Merlot Doc 2015

$68

Poderi Colla "Costa Bruna" Doc 2015

$72

Domenico Clerico "Trevigne" Doc 2015

$75

E.Pira Superiore Doc 2016

$78

G.D.Vajra Superiore Doc 2015

$85

Cigliutti "Campass" Doc 2015

$95

Brovia "Ciabot del Fi" Doc 2016

$95

Cavallotto "Vigna Del Cuculo" Superiore Doc 2015

$98

Roagna Doc 2013

$105

Aldo Conterno "Conca Tre Pile" Doc 2015

$115

Giacomo Conterno "Vigna Francia" Doc 2013

$145
Barbera D'asti
La Spinetta "Pin" Doc 2013 Nebbiolo - Barbera D'Asti

$105

Mauro Molino "Le Radici" Docg 2016

$75

Scarpa "I Bricchi" Docg 2013

$98

La Spinetta "Bionzo" Superiore Docg 2015

$125

Scarpa "La Bogliona" Superiore Docg 2012

$145

Braida "Ai Suma" Docg 2009

$165

Braida "Bricco della Bigotta" Docg 2014

$165

Braida "Bricco dell' Uccellone" Docg 2014

$165
Nebbiolo
Travaglini Gattinara Docg 2015

$75

Cavallotto Doc 2016

$85

Roagna Doc 2013

$95

Travaglini Gattinara "Tre Vigne" Docg 2012

$125

Travaglini Gattinara Riserva Docg 2013

$135

Nada Fiorenzo "Seifile" Doc 2012

$145

Aldo Conterno "Il Favot" Doc 2015

$165

Gaja "Sito Moresco Dop 2016 (Nebbiolo-Merlot-Barbera-Cabernet Sauvignon)

$95
Nebbiolo Della Valtellin a Lombardia
Ar.Pe.Pe "Grumello Rocca De Piro" Riserva Docg 2011

$125

Conti Sertoli Salis "Canua" Docg 2009

$175

Ar.Pe.Pe "Grumello Buon Consiglio" Riserva Docg 2005

$195

Ar.Pe.Pe "Sassella Rocce Rosse" Riserva Docg 2002

$225

Ar.Pe.Pe "Sassella Vigna Regina" Docg 2005

$245
Barolo
Comm. G.B Burlotto Docg 2014

$145

Aldo Conterno "Bussia" Docg 2013

$185

Poderi Colla Bussia "Dar di Le Rose" Docg 2013

$195

Cappellano "Pie' Rupestris – Nebioli" Docg 2011

$225

Comm. G.B Burlotto "Monvigliero" Docg 2014

$245

E. Pira Chiara Boschis "Via Nuova" Docg 2011

$245

Paolo Scavino "Bric del Fiasc" Docg 2012

$245

Paolo Scavino "Carobric" Docg 2011

$245

E. Pira Chiara Boschis "Mosconi" Docg 2011

$255

Pecchenino "Le Coste di Monforte" Docg 2011

$255

Giovanni Rosso "La Serra" Docg 2010

$265

Cappellano "Pie' Rupestris – Nebioli" Docg 2010

$275

Ceretto Bricco Rocche "Brunate" Docg 2008

$275

Rivetto "Leon" Riserva Docg 2009

$275

Giovanni Rosso "La Serra" Docg 2004

$285

Mauro Molino "Bricco Luciani" Docg 2010

$295

G.D. Vajra "Bricco delle Viole" Docg 2010

$295

Domenico Clerico "Ciabot Mentin" Docg 2010

$295

Domenico Clerico "Pajana" Docg 2010

$295

Paolo Scavino "Cannubi" Docg 2011

$295

Roagna "Pira" Docg 2013

$325

Domenico Clerico "Aeroplan servaj" Docg 2008

$345

La Spinetta Vursu "Vigneto Campe" Docg 2010

$395

Bartolo Mascarello Docg 2011

$395

Giuseppe Mascarell o "Monprivato" Docg 2011

$395

Aldo Conterno Bussia "Cicala" Docg 2011

$395

Aldo Conterno Bussia "Colonnello " Docg 2011

$395

Domenico Clerico "Aeroplanservaj" Docg 2010

$445

Bartolo Mascarello Docg 2009

$445

Domenico Clerico "Percristina" Docg 2007

$495

Bartolo Mascarello Docg 2010

$495

Domenico Clerico "Percristina" Docg 2005

$495

Giuseppe Mascarello "Monprivato" Docg 2010

$495

Paolo Scavino "Cannubi" Docg 2010

$495

Aldo Conterno Bussia "Cicala" Docg 2010

$495

Aldo Conterno Bussia "Colonnello" Docg 2010

$495

Aldo Conterno Bussia "Romirasco" Docg 2011

$495

Giacomo Conterno "Cascina Francia" Docg 2008

$495

Giuseppe Rinaldi "Brunate" Docg 2011

$495

Giuseppe Rinaldi "Cannubi S. Lorenzo – Ravera" Docg 2009

$495

La Spinetta Vursu "Vigneto Campe" Docg 2007

$495

Paolo Scavino "Rocche dell' Annunziata" Riserva Docg 2008

$495

Rivetto "Briccolina" Docg 2009

$495

Bruno Giacosa "Falletto" Docg 2008

$545

Giuseppe Rinaldi "Cannubi S. Lorenzo – Ravera" Docg 2007

$595

Aldo Conterno Bussia "Romirasco" Docg 2009

$625

Giuseppe Rinaldi "Brunate" Docg 2012

$635

Giuseppe Rinaldi "Tre Tine" Docg 2012

$645

Paolo Scavino "Cannubi" Docg 2001

$695

Giacomo Conterno "Francia" Docg 2011

$695

Sandrone "Le Vigne" Docg 1998

$795

Aldo Conterno "Gran Bussia" Riserva Docg 2005

$795

Paolo Scavino "Bric del Fiasc" Riserva Docg 2008

$795

Bruno Giacosa "Falletto" Docg 1998

$895

Giacomo Conterno "Francia" Docg 2010

$895

Roberto Voerzio "Fossati Case Nere Riserva 10 Anni" Docg 2006

$995

Bruno Giacosa "Falletto" Riserva Docg 1996

$1,250

Bartolo Mascarello Docg 1990

$1,495
Barbaresco
Produttori del Barbaresco Docg 2013

$125

La Spinetta "Vigneto Bordini" Docg 2015

$135

Pruduttori "Montefico" Docg 2013

$155

Produttori "Montestefano" Docg 2013

$155

Produttori "Muncagota" Docg 2013

$155

Produttori "Ovello" Docg 2013

$155

Produttori "Rio Sordo" Docg 2013

$165

Produttori "Paje" Docg 2013

$165

Produttori "Pora" Docg 2013

$165

Produttori "Rabaja" Docg 2013

$165

Pruduttori "Asili" Docg 2013

$175

Poderi Colla "Roncaglie"Docg 2013

$185

Nada Fiorenzo "Rombone" Docg 2012

$195

Roagna "Paje" Docg 2013

$295

La Spinetta Vursu "Vigneto Valeriano" Docg 2010

$345

La Spinetta Vursu "Vigneto Starderi" Docg 2010

$375

La Spinetta Vursu "Vigneto Gallina" Docg 2010

$395

Bruno Giacosa "Albesani Vigna Santo Stefano" Docg 2011

$495

Gaja Dop 2015

$595

Gaja "Costa Russi" Doc 2013

$895
Pinot Noir
Alois Lageder Doc 2017

$75

Abbazia Di Novacella "Praepositus" Riserva Doc 2013 Trentino Alto - Adige

$85

Castelfeder "Burgum N ovum" Riserva Doc 2015

$115

Kaltern "Pfarrhof" Riserva Doc 2012 Trentino Alto-Adige

$135

Alois Lageder "Krafuss" Doc 2013 Trentino Alto - Adige

$145

Ca' Del Bosco "Pinero" Igt 2011 Lombardia

$225
Chianti Classico
Isole e Olena Docg 2015

$68

Carpineto Riserva Docg 2015

$72

Lamole di Lamole "Raccolto" Docg 2015

$75

Felsina Berardenga Riserva Docg 2015

$82

Marchesi Antinori "Villa Antinori" Riserva Docg 2013

$85

Antinori " Tenu ta Tignanello" Marchese Riserva Docg 2015

$95

Ruffino "Riserva Ducale Oro" Gran Selezione Docg 2012

$105

Felsina Berardenga "Rancia" Riserva Docg 2015

$115

Antinori "Badia a Passignano" Gran Selezione Docg 2015

$125

Barone Ricasoli "Colledilá" Gran Selezione Docg 2013

$145
Rosso Di Montalcino
Il Poggione Doc 2016

$75

Sesti Doc 2015

$85

Pian Dell'Orino Doc 2014

$95

La Torre Doc 2016

$98

Stella di Campalto "Podere S. Giuseppe" Doc 2013

$125

Santa Maria "Colleoni" Doc 2015

$145

Cerbaiona Doc 2016

$175

Biondi - Santi "Tenuta Greppo" Doc 2015

$275

Poggio di Sotto Doc 2010

$295
Vino Nobile Di Montepulciano
Avignonesi Docg 2013

$68

Salcheto Docg 2015

$75

Carpineto Riserva Docg 2013

$85

Villa S.Anna Docg 2015

$95

La Calonica "San Venerio" Riserva Docg 2013

$98

Poliziano "Asinone" Docg 2014

$125

Carpineto "Poggio Sant' Enrico" Docg 2009

$145

Carpineto "Poggio Sant' Ercolano" Docg 2009

$145
Brunello Di Montalcino
Casanova di Neri Docg 2013

$145

Ciacci Piccolomini d'Aragona Docg 2013

$165

LaTorre Docg 2013

$175

Il Marroneto Docg 2013

$195

San Polo Docg 2013

$245

Altesino "Montosoli" Docg 2013

$275

Colleoni Doc 2012

$295

Pacenti "Vecchie Vigne" Docg 2010

$325

Valdicava Docg 2010

$355

Fossacolle Docg 2010

$365

Sesti Docg 2010

$375

Casanova di Neri "Tenuta Nuova" Docg 2013

$375

Talenti "Pian di Conti" Riserva Docg 2010

$385

Castello Romitorio Riserva Docg 2007

$395

Salvioni Docg 2011

$425

Sesti "Phenomena" Riserva Docg 2010

$425

Poggio di Sotto Docg 2008

$445

La Fiorita Riserva Docg 2006

$455

Ciacci Piccolomini d'Argona "Vigna di Pianrosso" Riserva Docg 2007

$525

Ciacci Piccolomini d'Argona "Vigna di Pianrosso" Riserva Docg 2010

$545

Salvioni Docg 2009

$565

La Fiorita Riserva Docg 2001

$575

Pacenti Riserva Docg 2010

$595

Biondi - Santi "Tenuta Greppo" Annata Docg 2012

$695

Cerbaiona Docg 2010

$695

Casanova di Neri "Tenuta Nuova" Docg 1995

$695

Poggio di Sotto Docg 2010

$795

Salvioni Docg 2010

$795

Casanova di Neri "Cerretalto" Docg 2007

$795

Pian dell Orino "Vigneti del Versante" Docg 2010

$845

Pian dell Orino "Bassolino di Sopra" Docg 2010

$895

Valdicava "Madonna del Piano" Riserva Docg 2006

$895

Casanova di Neri "Cerretalto" Docg 2010

$995

Valdicava "Madonna del Piano" Riserva Docg 2010

$1,250

Gianfranco Soldera Case Basse Riserva Docg 2006

$1,500

Biondi - Santi "Tenuta Greppo" Riserva Docg 2011

$1,495

Biondi - Santi "Tenuta Greppo" Riserva Docg 1997

$1,995
Super Tuscans
Tenuta Guado Al Tasso "Il Bruciato" Doc 2016 Cabernet Sauvignon - Merlot - Syrah

$75

Tenuta San Guido "Le Difese" Igt 2016 Cabernet Sauvignon - Sangiovese

$85

Passi Di Orma Doc 2016 Merlot - Cabernet Sauvignon - Cabernet Franc

$98

Barone Ricasoli "Casalferro" Igt Merlot

$115

Brancaia "Ilatraia" Igt 2013 Cabernet Sauvignon - Cabernet Franc - Petit Verdot

$125

Gaja Ca' Marcanda "Promis" Igt 2015 Merlot - Syrah - Sangiovese

$135

Tenuta San Guido "Guidalberto" Igt 2015 Cabernet Sauvignon - Merlot

$145

Felsina Berardenga "Maestro Raro" Igt 2016 Cabernet Sauvignon

$145

Tenuta dell' Ornellaia "Le Serre Nuove" Doc 2016 Cab.Sauv - Merlot - Cab.Franc - Peti t Verdot

$155

Orma Igt 2016 Merlot - Cabernet Sauvignon - Cabernet Franc

$165

Brancaia "Il Blue" Igt 2013 Sangiovese - Merlot - Cabernet Sauvignon

$175

Poggio al Tesoro "Sondraia" Doc 2015 Cabernet Sauvignon-Merlot-Cabernet Franc

$175

Gaja Ca' Marcanda "Magari" Dop 2016 Cabernet Sauvignon-Merlot

$185

Isole e Olena "Collezione Privata" Igt 2014 Cabernet Sauvignon

$195

Castello Dei Rampolla "Sammarco" Igt 2013 Cabernet Sauvignon - Sangiovese

$245

Poggio al Tesoro "Dedicato a Walter" Doc 2012 Cabernet Franc

$255

Tua Rita "Giusto di Notri" Igt 2015 Cabernet Sauvignon - Merlot - Cabernet Franc

$265

Antinori "Guado al Tasso" Doc 2015 Cabernet Sauvignon-Merlot-Cabernet Franc

$275

Antinori "Tignanello" Igt 2015 Sangiovese-Cabernet Sauvignon

$295

San Giusto a Rentennano "Per Carlo" Igt 2011 Sangiovese

$335

Avignonesi / Capannelle "50 & 50" Igt 2008 Merlot - Sangiovese

$345

La Massa "Giorgio Primo" Igt 2012 Cabernet Sauvignon - Merlot - Petit Verdot

$385

Le Macchiole "Scrio" Igt 2005 Syrah

$425

Argiano "Suolo" Igt 2011 Sangiovese

$445

Isole e Olena Gran Selezione Docg 2006 Sangiovese

$455

Castell o di Ama "L'Apparita" Igt 2008 Merlot

$485

Fontodi "Flaccianello" Igt 2004 Sangiovese

$495

Tenuta dell' Ornellaia "Ornellaia" Doc 2013 Cabernet Sauvignon - Cabernet Franc - Merlot

$535

Tua Rita "Per Sempre" Igt 2011 Syrah

$535

Le Macchiole "Messorio" Igt 2010 Merlo

$575

Tenuta San Guido "Sassicaia" Doc 2013 Cabernet Franc - Cabernet Sauvignon

$585

Antinori Guado al Tasso "Matarocchio" Doc 2011 Cabernet Franc

$595

Querciabella "Camartina" Igt 1996 Cabernet Sauvignon - Sangiovese

$595

Antinori "Solaia" Igt 2013 Cabernet Sauvignon - Sangiovese - Cabernet Franc

$695

Tua Rita "Redigaffi " Igt 2002 Merlo

$695

Tenuta dell' Ornellaia "Ornellaia" Doc 2010 Cabernet Sauvignon - Cabernet Franc - Merlot

$995

Tenuta San Guido "Sassicaia" Doc 2010 Cabernet Franc - Cabernet Sauvignon

$995

Montevertine "Le Pergole Torte" Igt 2010 Sangiovese

$995

Montevertine "Le Pergole Torte" Igt 1997 Sangiovese

$1,245

Tenuta dell' Ornellaia "Masseto" Igt 2013 Merlot

$1,495
Campania
Aglianico Galardi "Terre di Lavoro" Igt 2011

$195

Silvia Imparato "Montevetrano" Igt 2013 Cabernet-Merlot-Aglianico

$195
Friuli
Merlot Borgo Del Tiglio Collio"Rosso Della Centa" Doc 2007

$195

Merlot Miani "Filip" Doc 2009

$795

Refosco La Roncaia Doc 2011

$75

Refosco Vignai da Duline "Morus Nigra" Doc 2012

$95

Refosco Borgo Del Tiglio Doc 2009

$125

Refosco Borgo Del Tiglio Riserva Doc 2007

$175

Refosco Miani Colli Orientali Rosso Doc 2011

$195
Marche
Grenache Oasi degli Angeli "Kupra" Igt 2009

$795

Montepulciano Oasi degli Angeli "Kurni" Igt 2008

$395
Sardegna
Bovale Argiolas "Korem" Igt 2015

$105

Grenache Argiolas "Turriga" Igt 1997

$295
Sicilia
Donnafugata "Tancredi " Igt 2015 Cabernet Sauvignon-Nero d'Avola-Tannat

$105

Frappato Di Vittoria Arianna Occhipinti Igt 2014

$125

Nerello Mascalese Passopisciaro "Chiappemacine" Igp 2016

$145

Nerello Mascalese Passopisciaro "Guardiola" Igp 2016

$155

Nerello Mascalese Passopisciaro "Rampante" Igp 2016

$165

Nerello Mascalese Passopisciaro "Sciaranuova" Igp 2016

$175

Nerello Mascalese Passopisciaro "Porcaria" Igp 2016

$195

Nerello Mascalese Terre Nere"Calderara Sottana" Doc 2016

$105

Nerello Mascalese Terre Nere"Santo Spirito" Doc 2016

$125

Nerello Mascalese Terre Nere"Prephylloxera"-La Vigna di Don Peppino- Doc 2016

$195

Nero D'Avola Arianna Occhipinti "Siccagno" Igt 2016

$125

Petit Verdot Passopisciaro "Franchetti" Igt 2012

$295
Trentino-Alto-Adige
Teroldego Foradori Igt 2016

$75

Teroldego Foradori "Morei" Igt 2016

$125

Teroldego Foradori "Sgarzon" Igt 2016

$135

Teroldego Foradori "Granato" Igt 2015

$145
Umbria
Sagrantino Paolo Bea "Pagliaro" Docg 2009

$150

Sagrantino Arnaldo Caprai "25 Anni" Docg 2008

$195

Sagrantino Paolo Bea "Cerrete" Docg 2007

$295
Amarone
Sartori "Corte Brà" Doc 2009

$125

Buglioni Docg 2010

$135

Villa Spinosa Doc 2008

$145

Bussola Docg 2012

$155

Tommasi Docg 2013

$165

Allegrini Docg 2013

$175

Marco Secondo Docg 2010

$180

Speri Docg 2012

$185

Roccolo Grassi Doc 2011

$195

Pra' Doc 2012

$225

Villa Spinosa "Guglielmi Di Jago" 10 Anni Doc 2004

$295

Masi "Mazzano" Doc 2009

$395

Villa Spinosa "Guglielmi Di Jago" 15 Anni Doc 1998

$495

Romano Dal Forno Doc 2006

$895

Giuseppe Quintarelli Doc 2006

$995

Giuseppe Quintarelli Doc 2003

$1,250
Blends & Ripasso
Cabernet – Cab Franc - Merlot Giuseppe Quintarelli "Alzero" Igt 2006

$995

Corvina – Rondinella - Sangiovese Allegrini Palazzo Della Torre Igt 2013

$75

Corvina - Oselet a Allegrini La Grola Igt 2013

$85

Corvina–Cabernet–Cab Franc Giuseppe Quintarelli "Primofiore" Igt 2014

$145

Corvina Allegrini La Poja Igt 2011

$225

Corvina – Rondinella – Cabernet - Cab Franc Giuseppe Quintarelli "Ca' del Merlo" Igt 2010

$295

Corvina – Rondinella – Cabernet - Cab Franc Giuseppe Quintarelli "Ca' del Merlo" Igt 2005

$395

Corvina – Rondinella - Cabernet Giuseppe Quintarelli "Rosso del Bepi" Igt 2008

$395

Ripasso Brigaldara Superiore Doc 2015

$68

Ripasso Bussola "Ca' del Laito" Doc 2013

$85
Valpolicella
Tedeschi "Capitel Nicalo" Doc 2014

$75

Pra' "Morandina" Doc 2017

$85

Roccolo Grassi Doc 2013

$95

Bussola "Vigneto Alto TB" Doc 2010

$125

Dal Forno Romano Doc 2011

$225

Giuseppe Quintarelli Doc 2010

$395

Giuseppe Quintarelli Doc 2006

$495
Large Format
Amarone Giuseppe Quintarelli Doc 2006

1.5L Veneto $1,995

Barolo Aldo Conterno "Cicala'" Piemonte Docg 2012

1.5L $995

Barolo Aldo Conterno "Cicala'" Piemonte Docg 2011

1.5L $995

Barolo Pira "Cannubi" Piemonte Docg 2010

1.5L $595

Barolo Giuseppe Mascarello "Monprivato" Piemonte Docg 2010

1.5L $1,245

Barolo Aldo Conterno "Cicala'" Piemonte Docg 2010

1.5L $1,245

Barolo Giuseppe Rinaldi " Tre Tine" Piemonte Docg 2011

1.5L $1,245

Barolo Giuseppe Rinaldi "Brunate" Piemonte Docg 2011

1.5L $1,245

Barolo Giuseppe Rinaldi "Cannubi – S. Lorenzo – Ravera " Piemonte Docg 2009

1.5L $1,245

Barolo Giuseppe Rinaldi "Tre Tine" P iemonte Docg 2012

1.5L $1,245

Barolo Giuseppe Rinaldi "Cannubi – S. Lorenzo – Ravera" Piemonte Docg 2005

1.5L $1,495

Barolo Giacomo Conterno "Francia" Piemonte Docg 2011

1.5L $1,495

Barolo Roberto Voerzio "Sarmassa" Piemonte Docg 2012

1.5L $1,495

Barolo Giuseppe Rinaldi "Cannubi – S. Lorenzo – Ravera" Piemonte Docg 2007

1.5L $1,495

Barolo Roberto Voerzio "Torriglione" Piemonte Docg 2011

1.5L $1,495

Barolo Giacomo Conterno "Cerretta" Piemonte Docg 2011

1.5L $1,495

Barolo Giuseppe Rinaldi "Cannubi – S. Lorenzo – Ravera" Piemonte Docg 2004

1.5L $1,495

Barolo Roberto Voerzio "Vecchie Viti Capalot e Brunate" Piemonte Docg 1998

1.5L $1,995

Barolo Giacomo Conterno "Francia" Piemonte Docg 2011

3L $2,950

Barolo Giuseppe Rinaldi "Brunate" Piemonte Docg 2011

3L $2,950

Brunello Di Montalcino Canalicchio di Sopra Riserva Toscana Docg 2010

1.5L $795

Brunello Di Montalcino Pian dell'Orino "Vigneti del Versante" Toscana Docg 2013

1.5L $895

Brunello Di Montalcino Pian dell'Orino "Vigneti del Versante" Toscana Docg 2011

1.5L $995

Brunello Di Montalcino Canalicchio di Sopra Riserva Toscana Docg 2010

3L $1,595

Brunello Di Montalcino Valdicava Riserva "Madonna del Pian o" Toscana Docg 2010

1.5L $2,495

Brunello Di Montalcino Casanova di Neri "Cerretalto " Toscana Docg 2010

1.5L $1,995

Brunello Di Montalcino Valdicava Riserva "Madonna del Piano" Toscana Docg 2010

3L $4,495

Cabernet Franc Le Macchiole "Paleo" Toscana Igt 2012

1.5L $595

Cabernet Franc Le Macchiole "Paleo" Toscana Igt 2010

1.5L $795

Cabernet Sauv. - Cab Franc - Merlot Tenuta dell' Ornellaia "Ornellaia" Toscana Doc 2011

1.5L $1,195

Cabernet Sauv.-Cab Franc-Merlot Tenuta dell' Ornellaia "Ornellaia" Toscana Doc 2013

1.5L $1,295

Cabernet Sauv. - Cab Franc - Merlot Tenuta dell' Ornellaia "Ornellaia" Toscana Doc 2013

3L $2,495

Merlot Le Macchiole "Messorio" To scana Igt 2010

1.5L $1,495

Merlot Tenuta dell' Ornellaia "Masseto" Toscana Doc 2011

1.5L $2,995

Sangiovese Castello di Ama "Vigneto Bellavista" Gran Selezione Toscana Docg 2011

1.5L $745

Sangiovese Fontodi "Vigna del Sorbo" Riser va Toscana Docg 2004

1.5L $395

Sangiovese Fontodi "Flaccianello" Toscana Igt 2006

1.5L $995

Sangiovese Montevertine "Pergole Torte" Toscana Igt 2010

3L $2,995

Syrah Duemani "Suisassi" Toscana Igt 2009

1.5L $495

Syrah Le Macchiole "Scrio" Toscana Igt 2007

1.5L $795
Dessert Wines
Zibibbo Feudo San Nicola Igp NV Sicilia

$45

Passito Librandi "Le Passule" Igt 2009 Calabria

$65

Moscato Maculan "Dindarello" Igt 2012 Veneto

$65

Malvasia-Trebbiano Vin Santo Badia a Coltibuono Doc 2006 Toscana

$75

Erbaluce Ferrando "Solativo" 2006 Piemonte

$85

Passito Mitterberg Erste+Neue "Anthos" Igt 2009 Trentino

$95

Recioto Pieropan "Le Colombare" Docg 2008 Veneto

$95

Vespaiola Maculan "Torcolato" Igt 2009 Veneto

$95

Passito di Pantelleria Donnafugata "Ben Rye" Dop 2011 Sicilia

$98

Malvasia-Trebbiano Vin Santo Isole e Olena Doc 2005 Toscana

$98

Picolit Jermann "Vino Dolce della Casa" Doc 2007 Friuli

$115

Malvasia-Trebbiano Vin Santo Badia a Coltibuono Doc 2003 Toscana

$115

Malvasia-Trebbiano Vin Santo Felsina Doc 2004 Toscana

$115

Passito Ferrando Caluso "Vigneto Cariola" Doc 2003 Piemonte

$125

Nero d' Avola Passito Arianna Occhipinti Igt 2013 Sicilia

$125

Prie Blanc Ermes Pavese "Ninive" 2011 Valle d'Aosta

$125

Recioto Roccolo Grassi Doc 2008 Veneto

$125

Passito Tenuta Regaleali "Diamante D'Almerita" Igt 2011 Sicilia

$125

Malvasia-Trebbiano Vin Santo Capezzana Riserva Doc 2006 Toscana

$125

Muffato Antinori Castello della Sala Igt 2007 Umbria

$125

Malvasia Vin Santo Badia a Coltibuono "Occhio di Pernice" Doc 2004

$135

Malvasia-Trebbiano Vin Santo Castello di Ama Doc 2007 Toscana

$145

Recioto Tenuta San' Antonio "Argille Bianche" Doc 2003 Veneto

$155

Malvasia-Trebbiano Vin Santo Villa S. Anna Doc 2001 Toscana

$175

Vespaiola Maculan "Acininobili" 1994 Veneto

$185

Malvasia-Trebbiano Vin Santo Avignonesi Doc 1996 Toscana

$195

Recioto Quintarelli Giuseppe Doc 2001 Veneto

$245

Sangiovese Vin Santo Avignonesi "Occhio di Pernice" Doc 1996 Toscana

$295
FIRST SEATING
5:30PM, 6PM & 6:30PM $145PP @ A TABLE, $85PP @ OUR BAR COUNTER
SECOND SEATING
9PM & 9:30PM $295PP @ A TABLE, $155PP @ OUR BAR COUNTER
New Year's Eve Celebration!
12.31.19
Zuppa D' Asparagi

Asparagus & herb-basil bisque

or

Insalata Di Gamberi

Grilled shrimp, organic house mixed greens & lemon vinaigrette

.

Rissotto All'Aragosta

Maine lobster, arborio rice & champagne-saffron sauce

or

Mezzelune Al Tartufo

Homemade half moon shaped pasta filled with ricotta, porcini mushrooms & cream truffle

.

Filetto Rossini

Grilled filet mignon, marsala wine and black truffle sauce with asparagus & mashed potatoes

or

Cileno

Pan seared Chilean Sea Bass, fresh herbs and EVOO over mashed potatoes, topped with julienned fennel, asparagus & tomatoes

.

Dolce & Sgroppino Al Limone

Traditional Tiramisu with a Prosecco, vodka & lemon sorbet cocktail.